Dorothy Gibson Brulator
1890-1946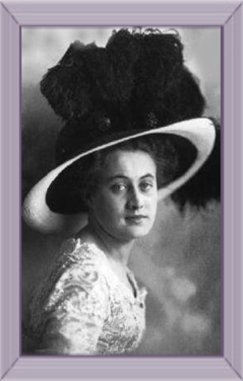 Doroty endowed with a quintessential American girl face & form she became a model for one of the turn-of-the- centuries most prolifiv illustrators. Dorothy appeared in hundreds of advertisements, magazines, newspapers, & became known from sea to sea as "Orginal Harrison Fisher Girl"
Soon Dorothy became an actress for the French film company Socie'te Francais des Films Et Cinemetographers Eclair & starred on the silver screen. She performed in one after another of The American division of Eclair's short films until she became the company's star.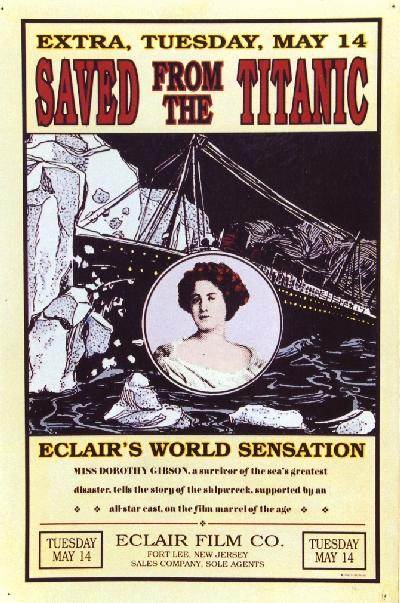 After the sinking Eclair went into action modifying a nautical script they already had in the works into the diaster film Saved From The Titanic starring none other than survivor Dorothy Gibson. Eclair utilized a miniture vessel & a studio-built ocean & iceberg. Dorothy wore the same water-stained white satin evening dress, sweater, & black shoes in which she made her escape from the wreck. The film was released on May 16, 1912 but on July 25, 1912 the name of the film was changed to A Survivor of the Titanic.
Not much was heard of Dorothy after this role. She died in a Paris motel in 1946. Saved From the Titanic was lost to the viewing public in a fire that devestated the Eclair Studios in March of 1914.